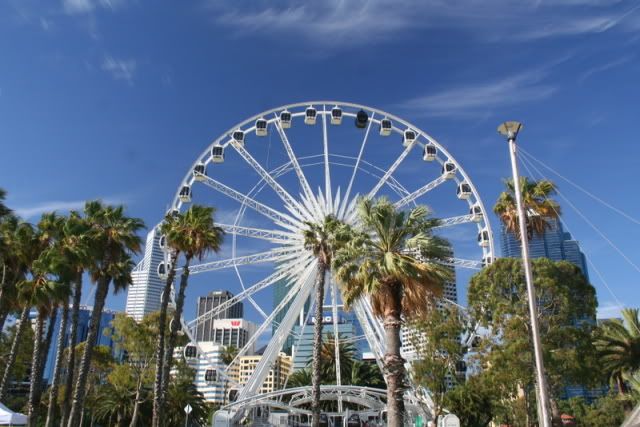 On Friday 27Th November it was Andy's birthday so we decided to go somewhere special ~ Perth Zoo. It was a beautiful sunny day (again!!) and we set off for the station to catch the train to Perth. The zoo is on the other side of the Swan river which flows through Perth so we had to get the ferry over the river. It was a ten minute walk along to the zoo.
This is the Swan Bell Tower which I mentioned before, it stands on the north side of the river bank. The bells belonged to St Martin in the Fields church in London and were the bells which rung out when Captain Cook set sail on the voyage to discover Australia. They're one of the few remaining royal bells and the only royal bells to have ever left England. We donated them to Australia as a bicentennial gift in 1988. Personally I would have kept them and had replicas made, these bells were part of our history.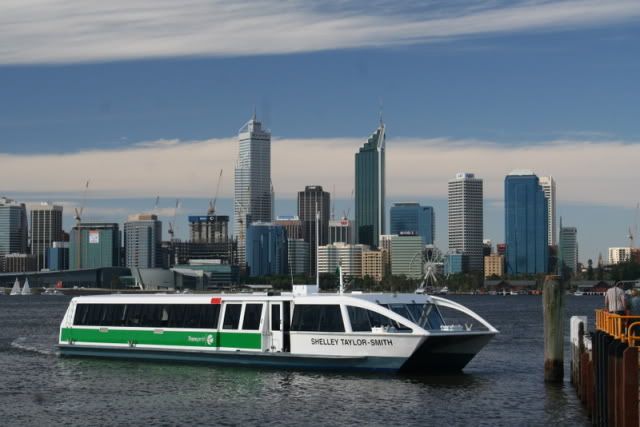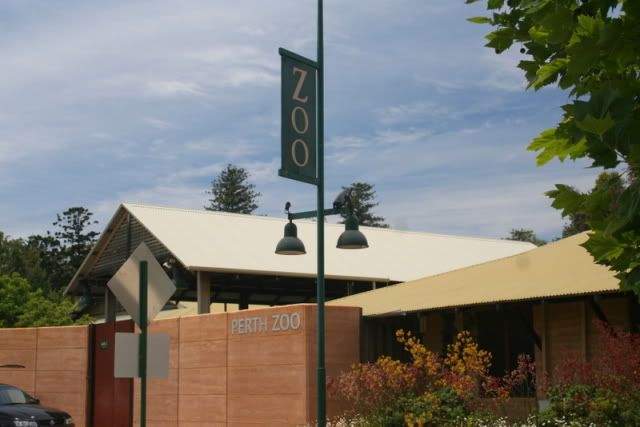 Just inside of the gates we saw this beautiful little bird, I think he's called a Honey bird, he had a bright yellow breast and very pale eyes.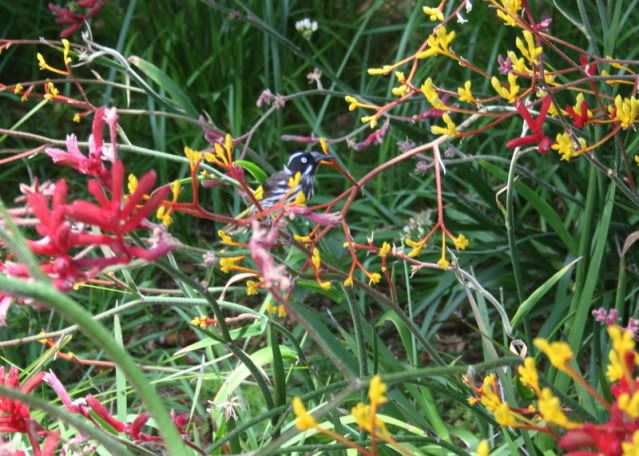 This is an Australian raven, they were all over the place, looks like he fancied a day at the zoo too! One followed us around, cawing at us all the time! I think it's because Andy had cawed back at him and he took offence!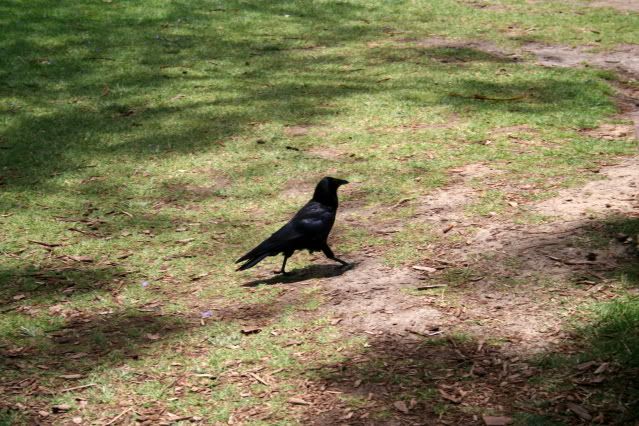 White ginger plants, I saw a lot of these in Hawaii.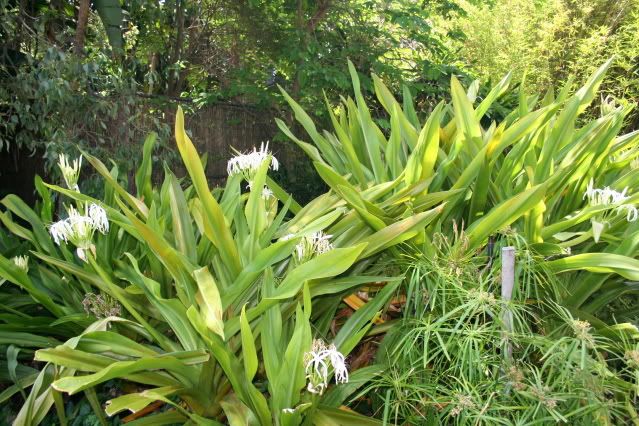 The zoo was well landscaped with lovely foliage and waterfalls.




I love hibiscus flowers, they're so big and bold looking.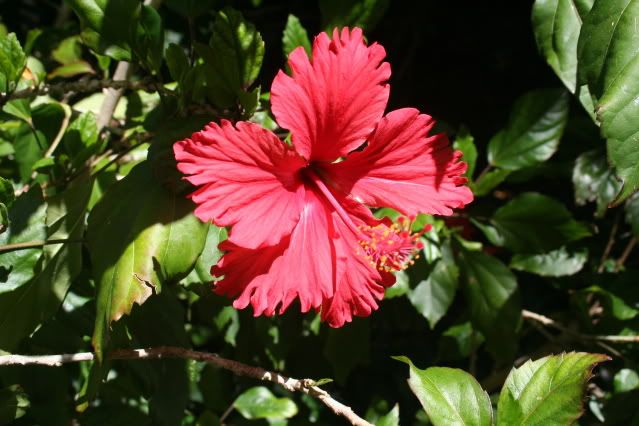 I liked the strange trunks on the trees too! The roots on the ground looked like big feet!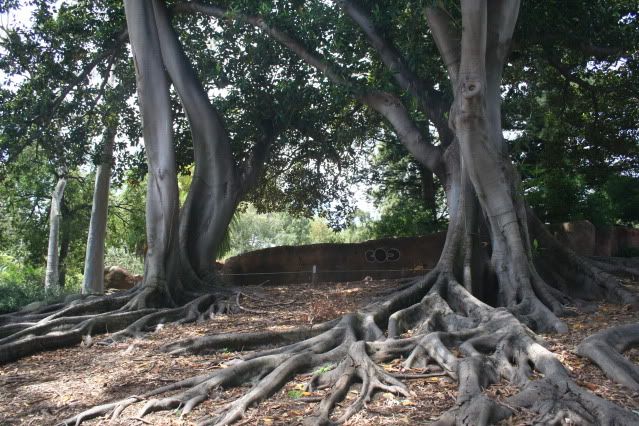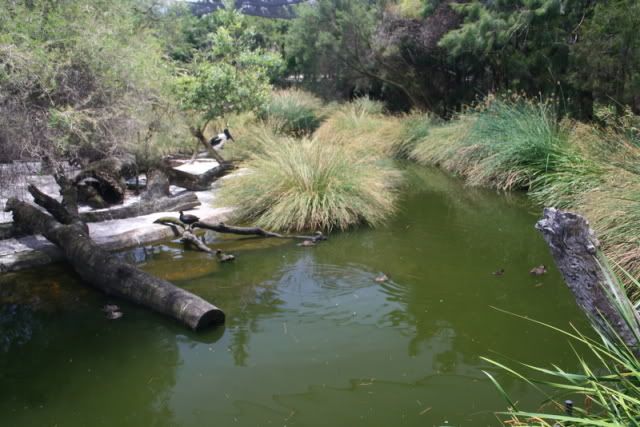 These are two Tasmanian devils, think they look to hot to get up to any devilment!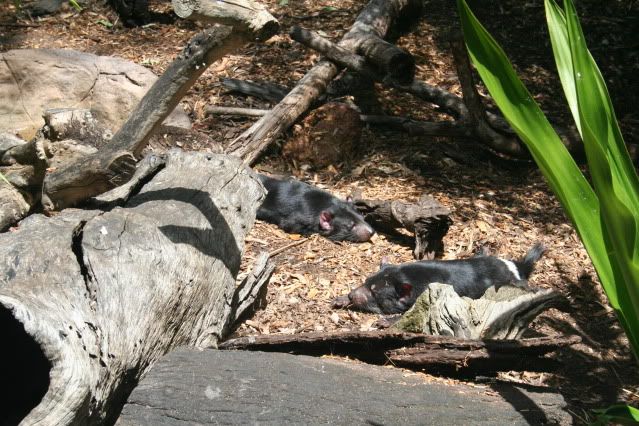 This was a VERY big crocodile! He was around 14ft long!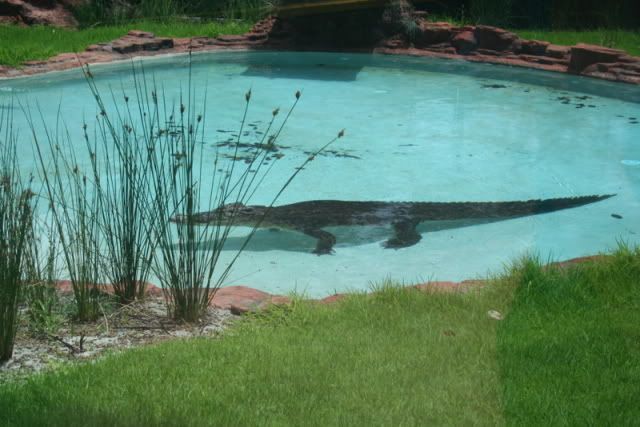 Even their pigeons are prettily coloured!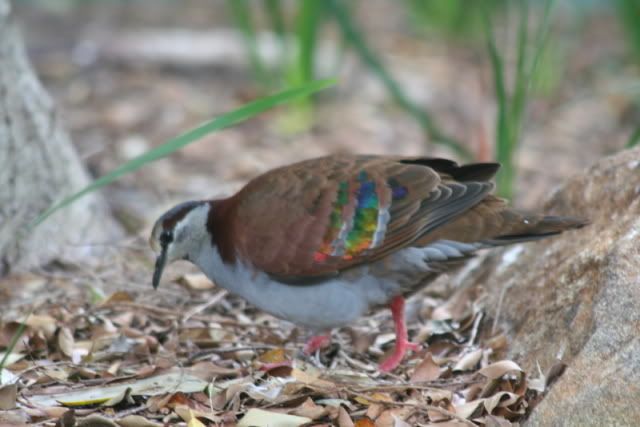 I knew there had to be Kangaroos around somewhere!



This is a recreation of the Australian bush, it must look spectacular on a large scale out in the wilds.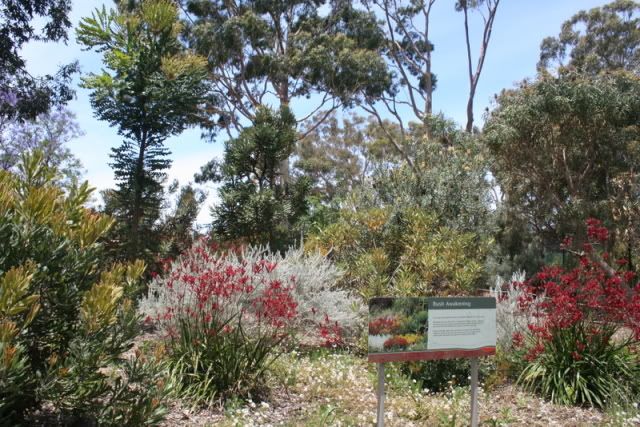 Look at those eyelashes! I think they must be to help keep the sand out of their eyes.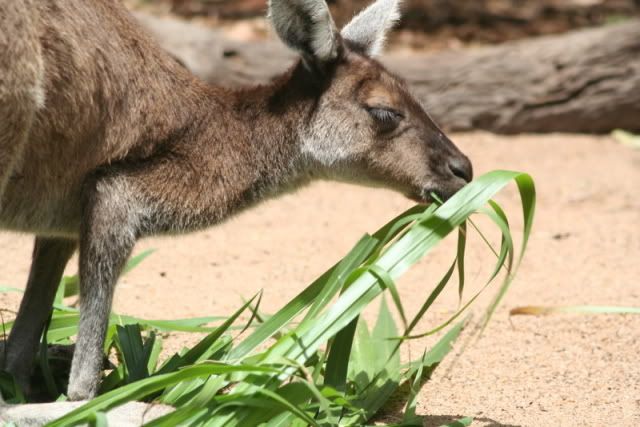 More of the bush.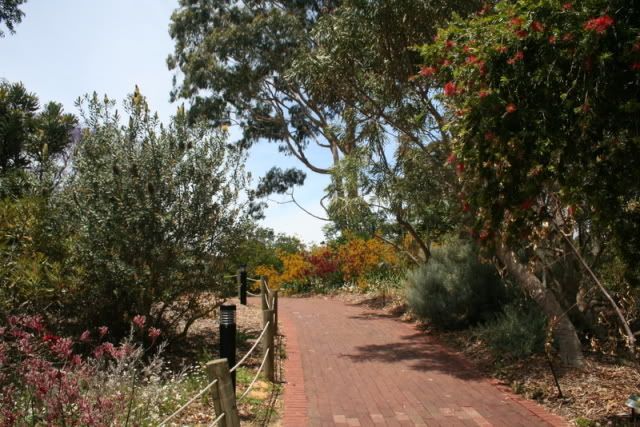 I don't know what this bird was in the tree, Australia is full of birds.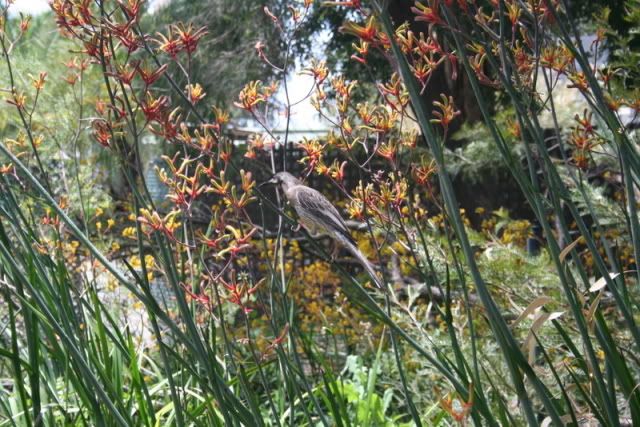 This baby orang utan was up over a hundred feet, climbing to his perch where he could eat his branch!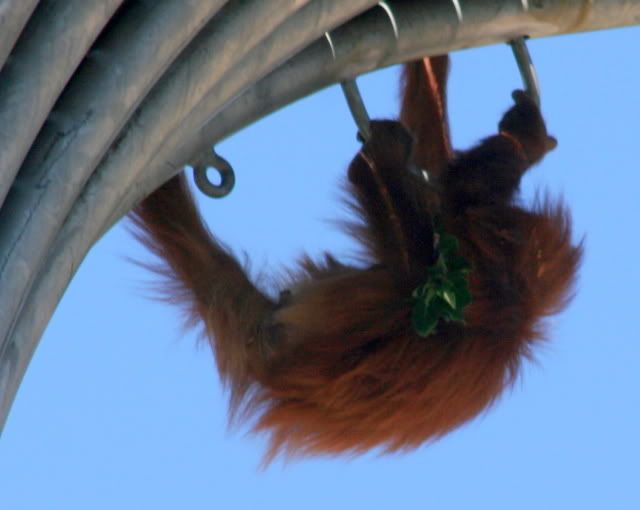 Watched over by dad!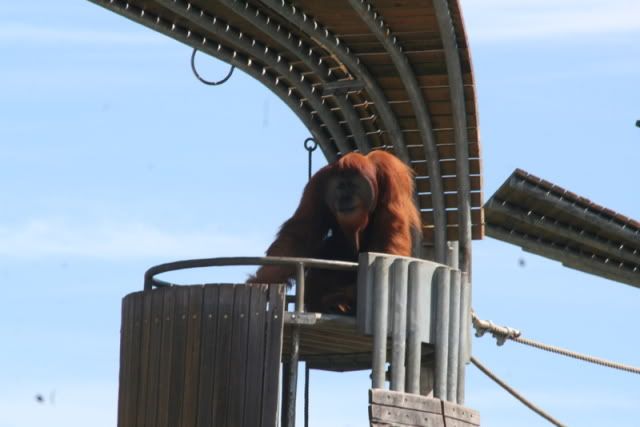 This parrot had had enough of visitors and just wanted to sleep.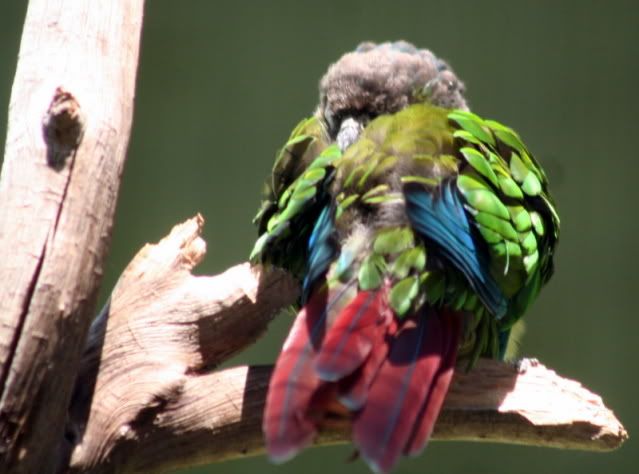 A kookaburra, he was wild, flying around and landing on the big aviaries.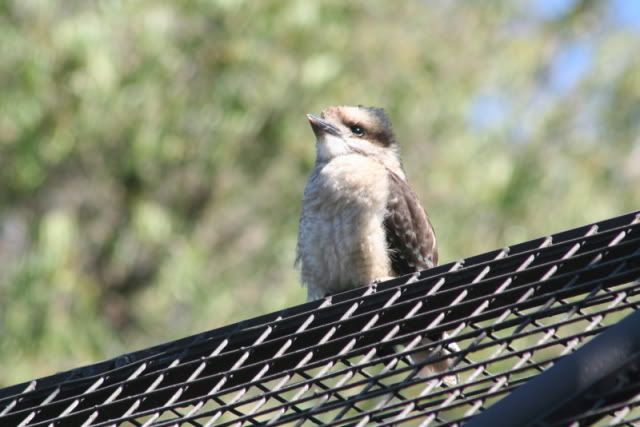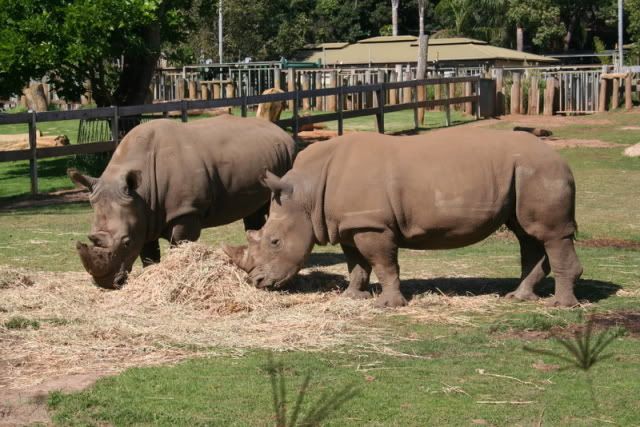 I took many more photos at the zoo but thought I'd just show you my favourites. It was a huge place and we didn't get round to seeing everything but saw most of it.