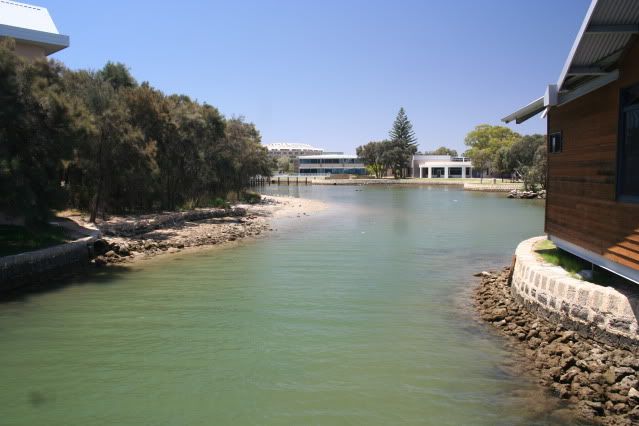 I thought it was about time to add some more photos of Australia. One day we decided to catch the train down to Mandurah (pronounced Manderer). It's about sixty miles south of Perth and has a wonderful bay. It was another hot and sunny day so we set out early. It was a beautiful small town with flocks of wild cockatoos in the trees. It just seems so strange to see them wild rather than trapped in a cage. These weren't the sulphur crested cockatoos. In Mandurah they have flocks of Corella, Black and Galah cockatoos. The Corella is white with bright blue eye patches; the Galah is grey on it's back with a bright rosy pink breast. There were miles of walkways by the bay and we wandered almost down to the sea. First we walked across the under bridge walkway across the river where I took the next three shots.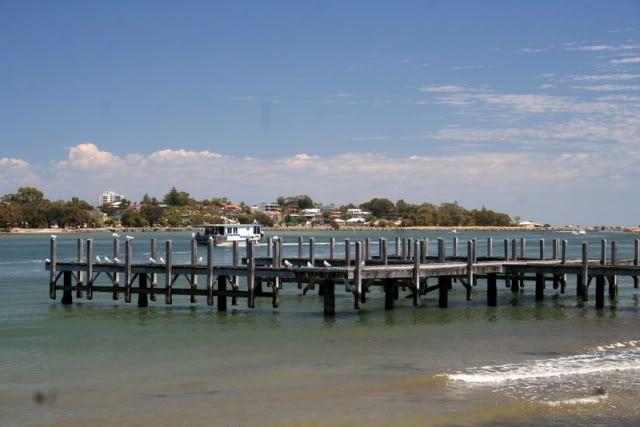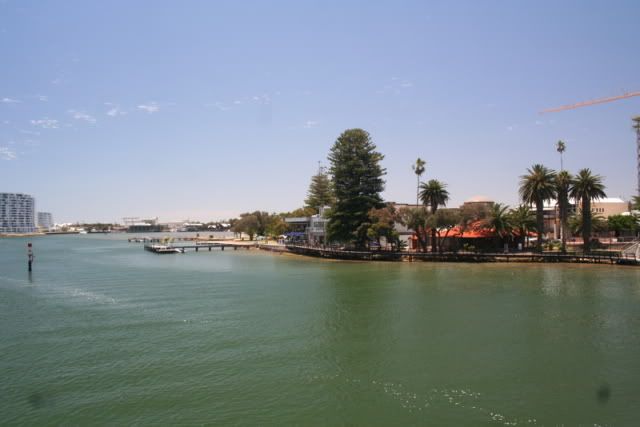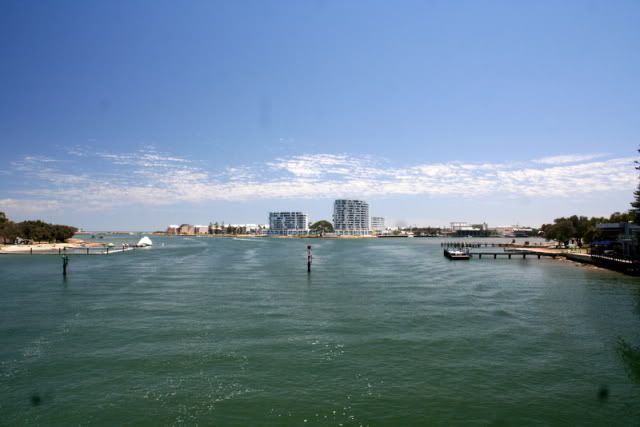 In this jacaranda tree we saw this huge black cockatoo.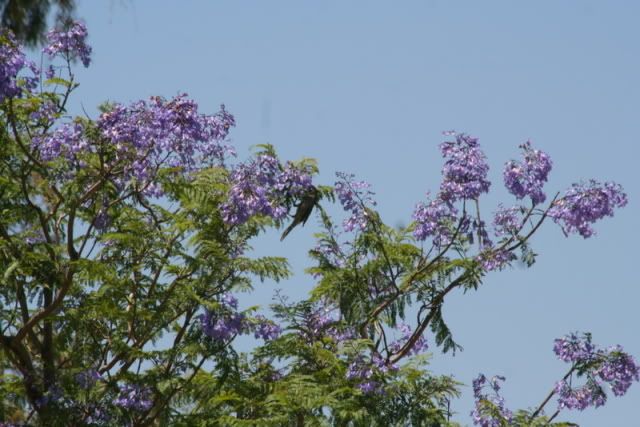 Walking on further we came across a tree with lots of Corellas and Galah cockatoos. They do have crests but only put them up if startled or mating.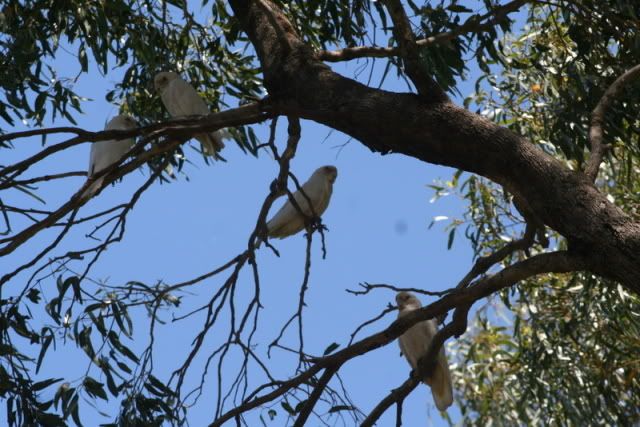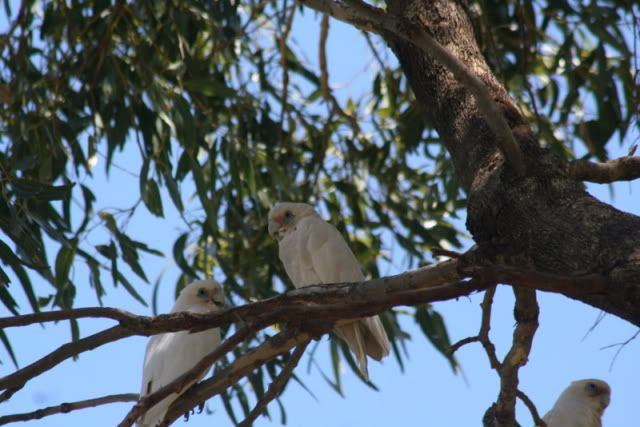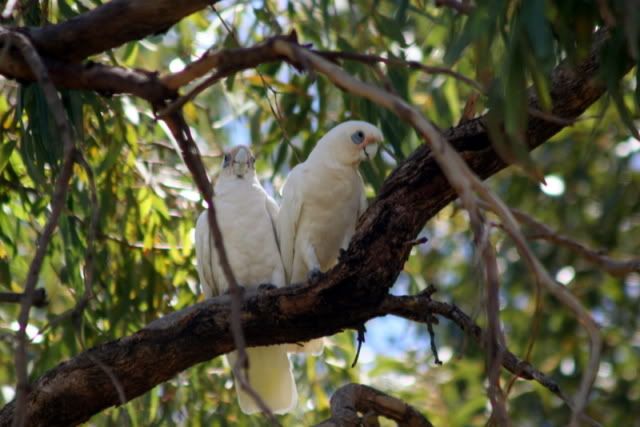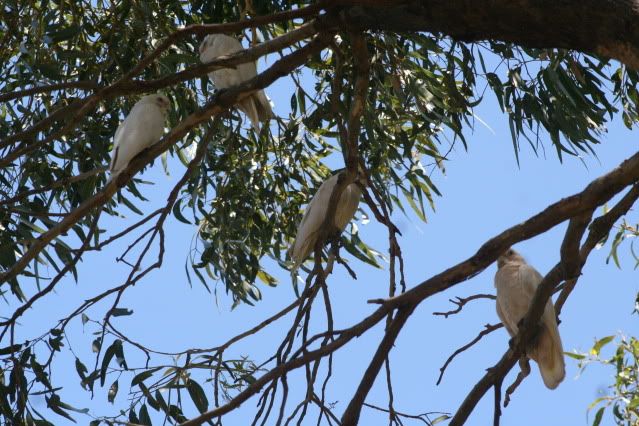 Further down the bay we found flocks of silver gulls and some cormorants. The silver gulls are much smaller and less noisy than our sea gulls at home.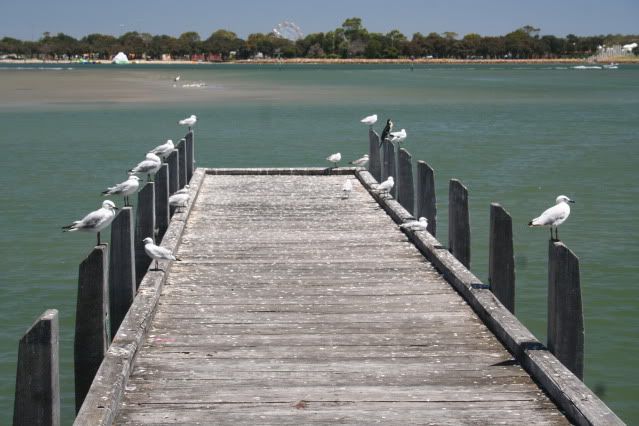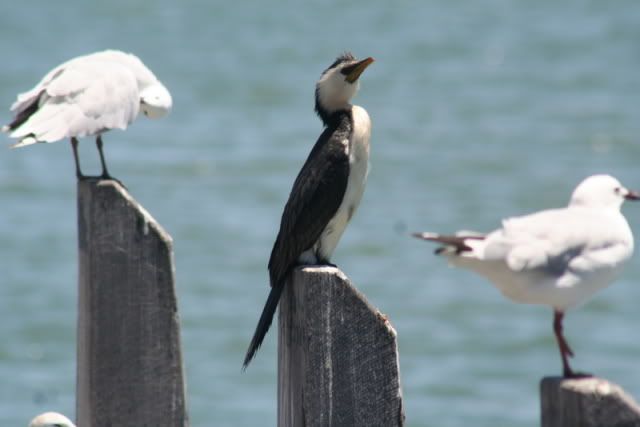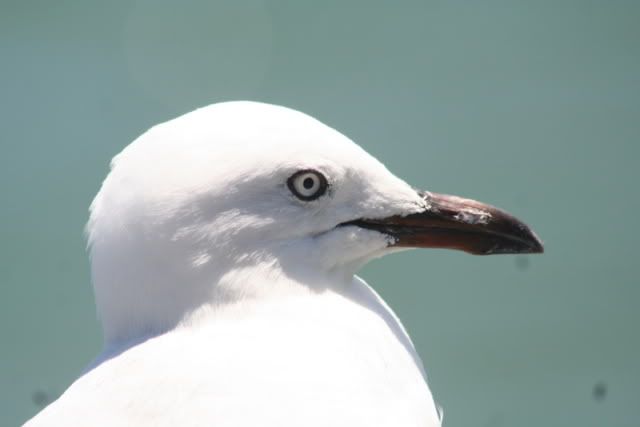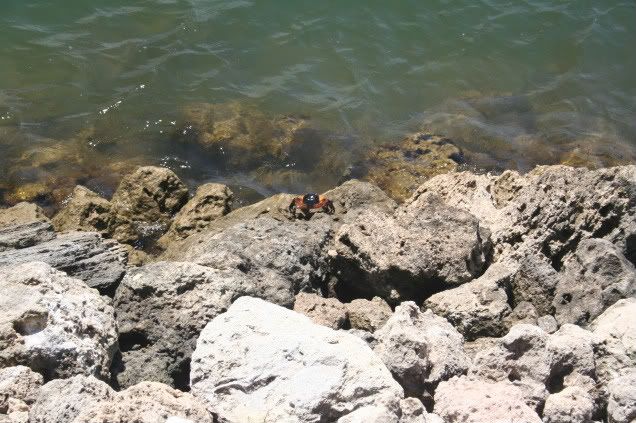 So did he!! Fortunately
he didn't try to catch him. This is a Darter, I saw flocks of them in Borneo.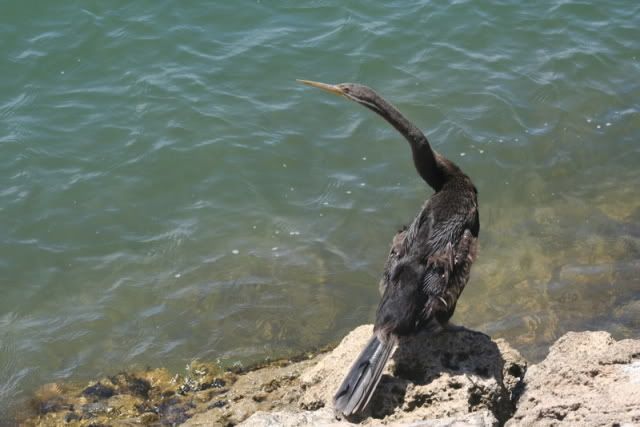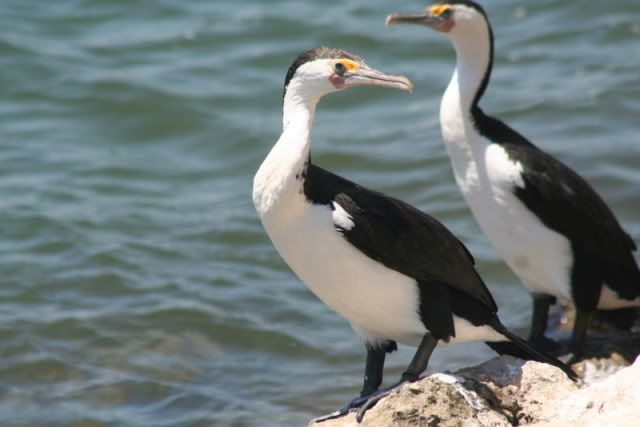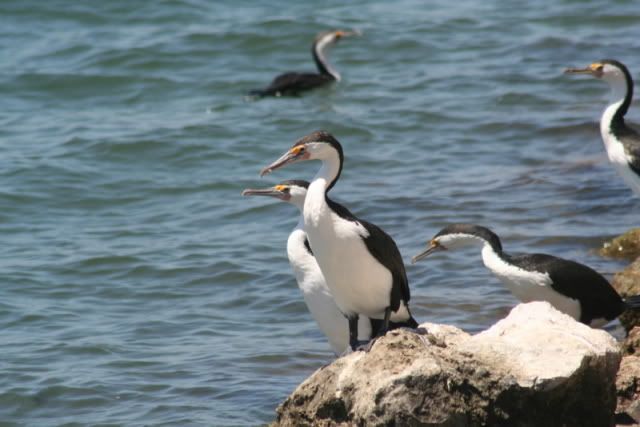 It must be nice messing about on boats in the Australian summer. Everything seems so laid back there, life is so much slower and relaxing!