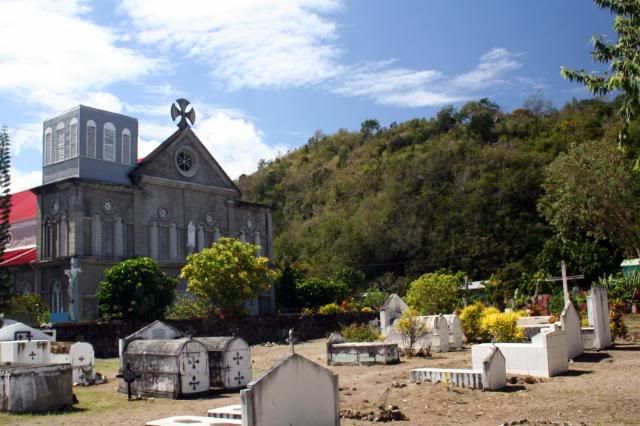 I thought I'd post a few more photos while I'm off work and have a little time to myself. Coming to the end of the cruise I'll be posting a few that I missed out. Taking two cameras means two memory cards. Most of the photos I've posted so far were taken with my Canon SLR, these tonight were mostly taken with my Canon compact camera.
NCL are a really good cruise line, very much family oriented, it was nice to go with them for our first cruise. I remember my friend booked a surprise Caribbean cruise for her sisters birthday, the whole family
went and they hated it, couldn't get off the ship fast enough! Lots of drunkenness from passengers which ruined it for others. I had my reservations about it, I do like being on land, but not having to unpack and repack suitcases every couple of days which happens on tours was enough to sway me to try it. We were lucky that the weather was hot and perfect, the sea was so calm ~ it was like floating around on a pond! Apart from wanting to do a Panama cruise next year for my sixtieth birthday I don't know if I'd do any more. There just didn't seem to be much time in each port. I think I prefer land based touring as you're seeing scenery all the time instead of wide expanses of open sea between destinations.
This first photo is the Barbados flag. Each day we had a different flag on the ship, it always showed the flag of our next port.


The cannon is one left from the English fort on St Lucia. There were some lovely views from on top of the hill.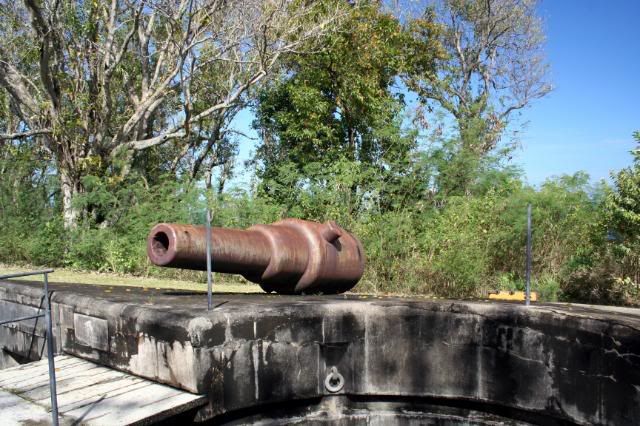 This is part of Nelsons Dockyard on Antigua, everything seemed to be so tranquil in the Caribbean!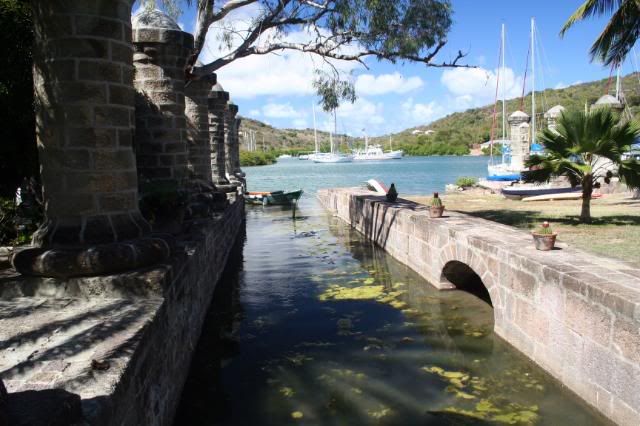 Our ship again, it looks like it's trying to get on land! Lol!

St Lucias' flag.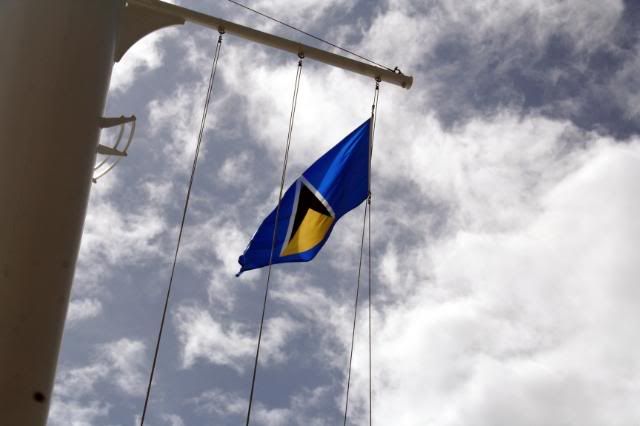 Antiguas' flag.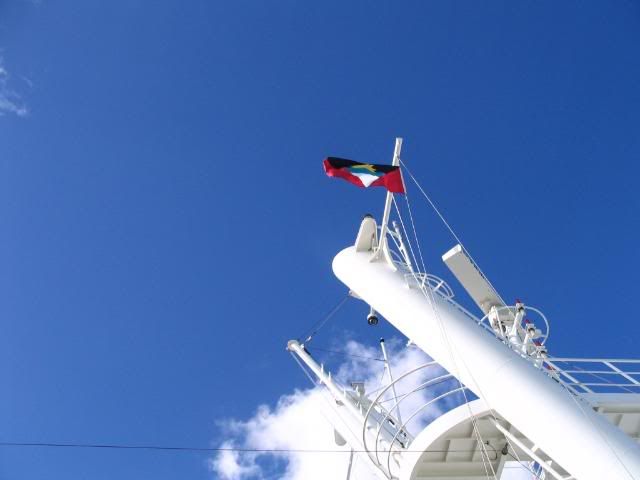 We saw lots of these birds flying alondside us on our way back to Miami. I found out that they're brown booby birds. A bit blurred but they fly very fast!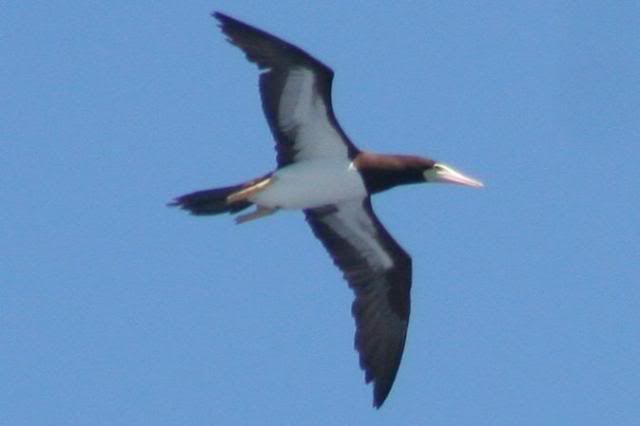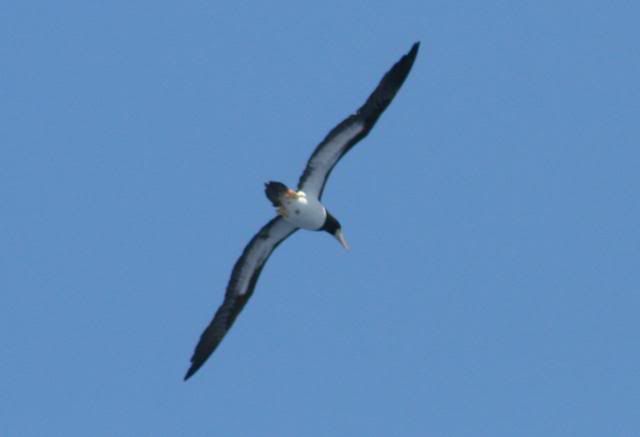 Grey skies.... it must be Barbados! Lol! Who'd have thought that Barbados would have clouds like England!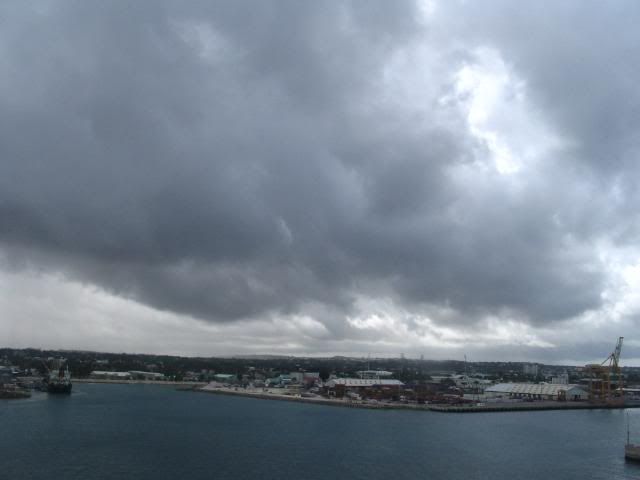 Still, they did make a nice sunset!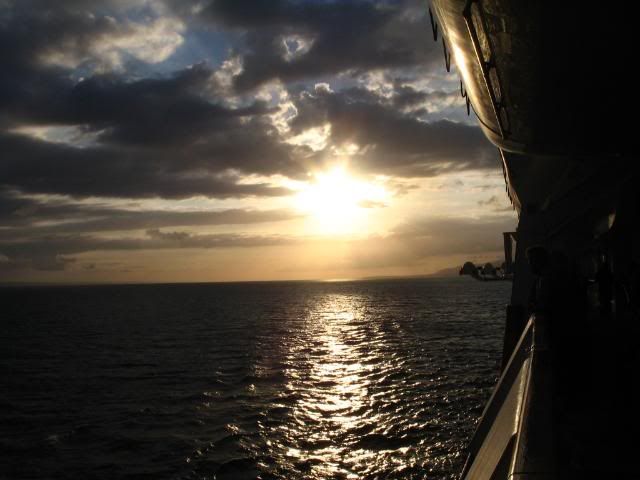 This is the food waste being ejected into the sea. All the food not eaten aboard gets processed and is pumped overboard where the fish eat it. They must be the most well fed fish in the world!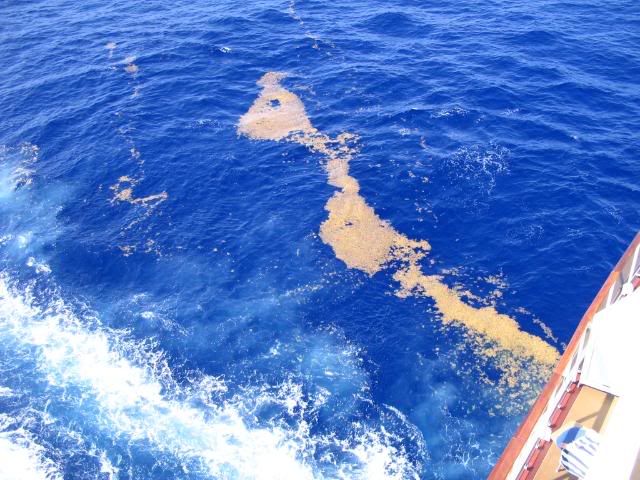 The colour of the sea doesn't look real does it?!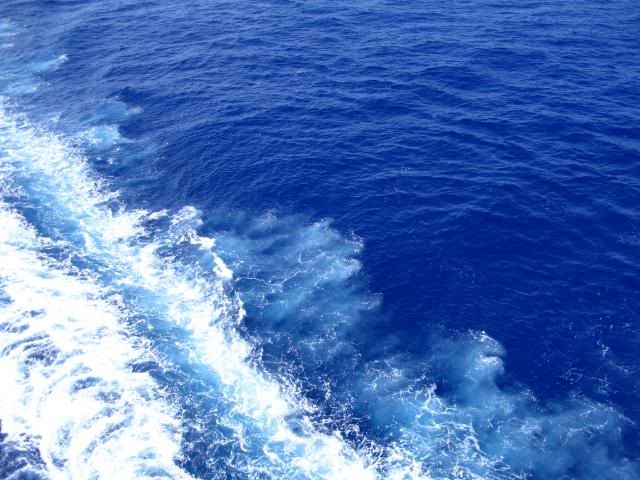 Well, that's all for tonight. I'm off work with plantar fasciitis in my right foot so tomorrow I want to have a good clear out of my paperwork. I've been off for a week now but have wasted most of it sitting around doing nothing; the pain when I walk is too much so I tend not to at the moment!
Enjoy the rest of the week, we've had quite good weather here this week, typical as I'm stuck indoors! Rain's forecast for this weekend so make the most of the sun!
I've just lost my signature tag, I was getting rid of the blank space at the bottom and it disappeared! Lol!
Jeannette xx