I thought I'd do an entry today on the birds of Madagascar. A lot of them are endemic to the country, some are only found in certain National Parks. To enlarge the photos click on them and they open up larger in a new window.
The above bird is a Malachite Kingfisher, I thought he was so pretty I edited him and used him for the header!
The bird below in the centre of the photo, not very clear but he was a good distance out to sea, is a Humblot's heron, the rarest heron in the world.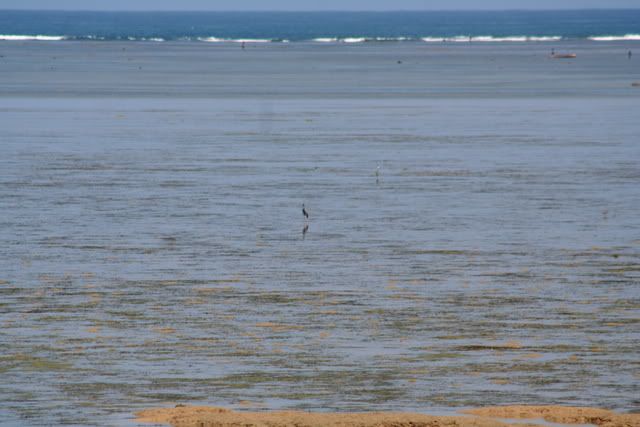 This rather prehistoric looking bird is a Hammerkop or Hammerhead. We saw quite a few as we travelled around Madagascar.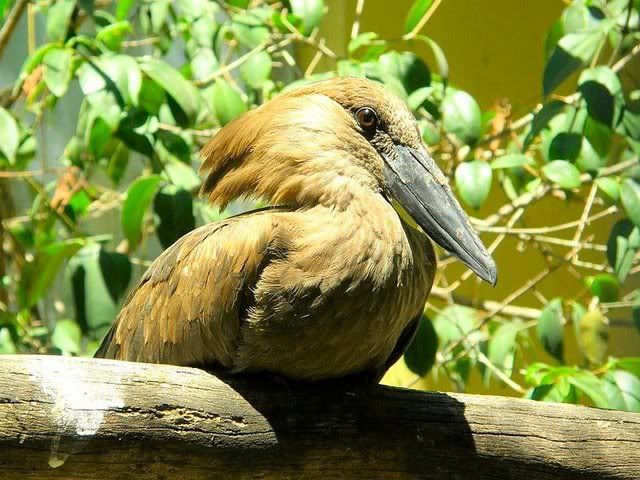 These two are Madagascan Bulbuls who posed very nicely outside the door of my straw hut!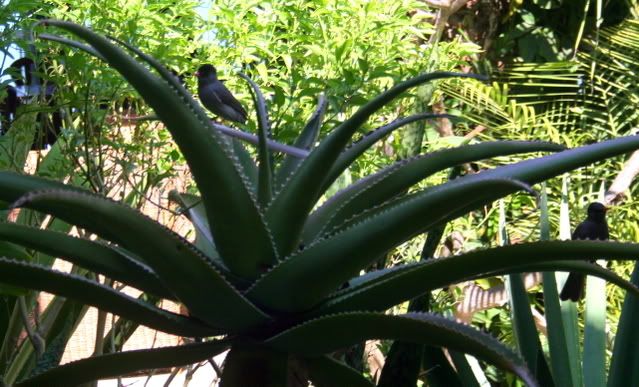 I think this is a sandpiper, not to sure. He came along as I was waiting to take shots of the sunset.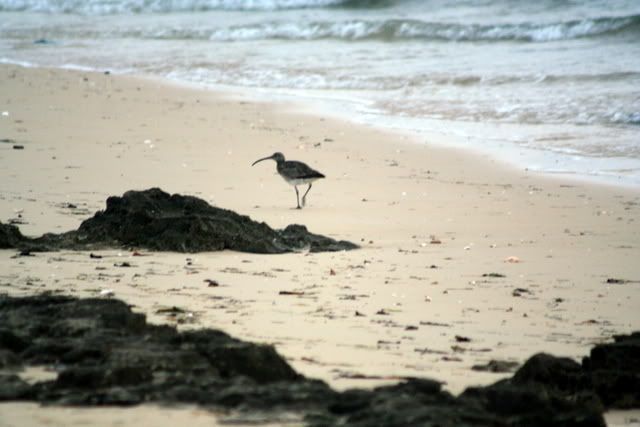 This little one below was also outside my door, I can't remember what he is, apart from being a bird! Lol!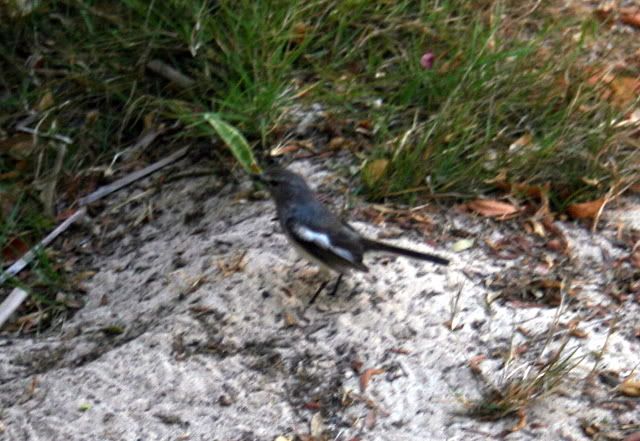 I know what this is! He's a very cute Magpie Robin, there were quite a few at our beach resort. Isn't he sweet?!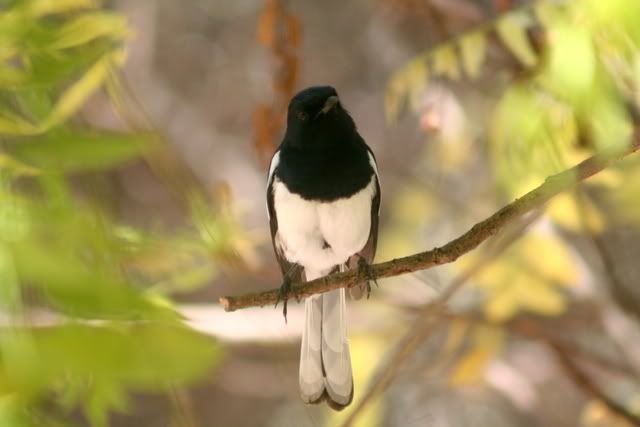 Here he is again!


We passed these two Grey Headed Love birds as we were driving back from the Spiny Forest.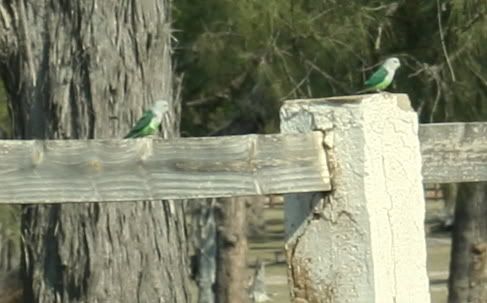 This one with the long tail is a Crested Drongo, he was flitting about posing everywhere so I picked the closest shot I got of him.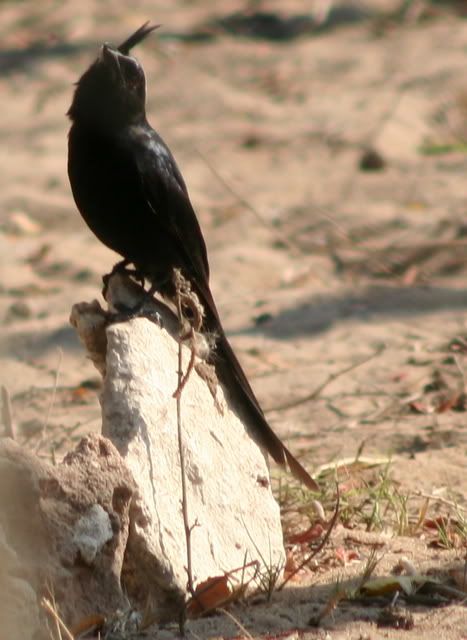 I think this next one is some kind of Fody.



This one below is a Crested Hoopoe, he had the sun behind him so I couldn't get a clearer shot.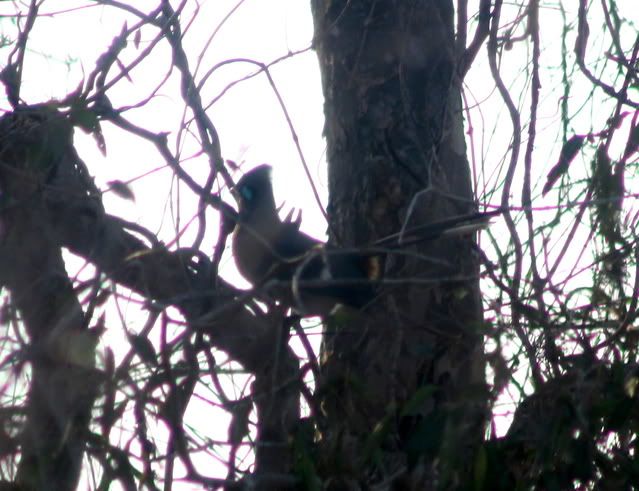 A Souimanga Sunbird, am I amazing you with my new found bird knowledge?! Lol!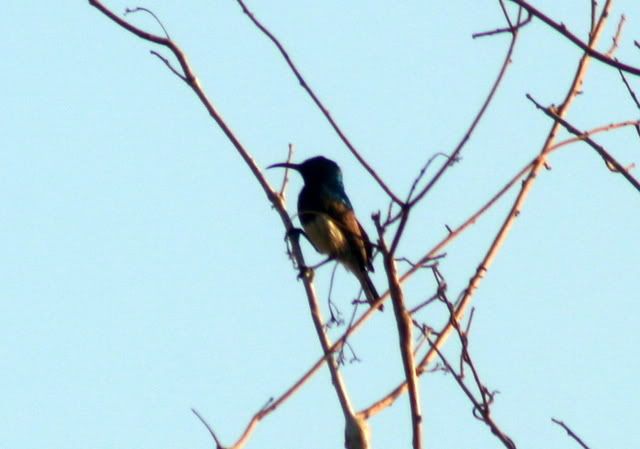 This Lafresnaye's Vanga was very busy collecting nesting material in the next two shots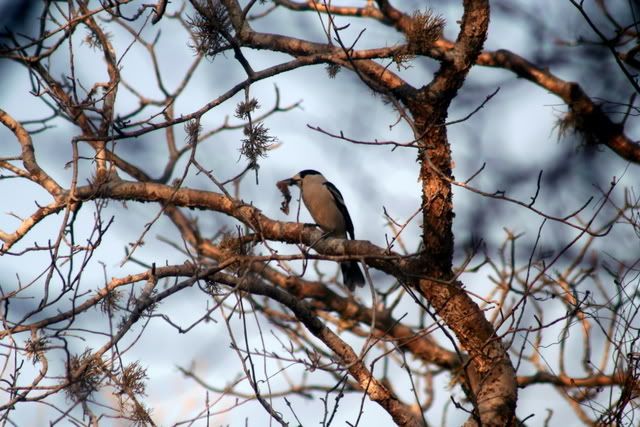 I've not got a clue what this one is, he's got a very pointy beak hasn't he?! Perhaps Joan will know!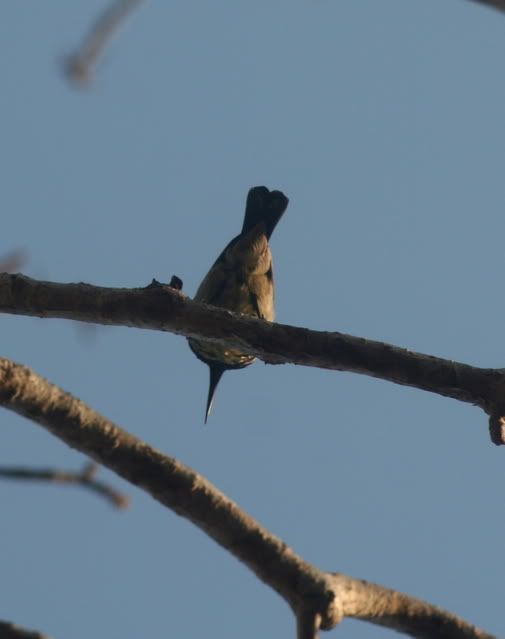 I'm not very good at identifying birds of prey, it's either a buzzard or some kind of hawk!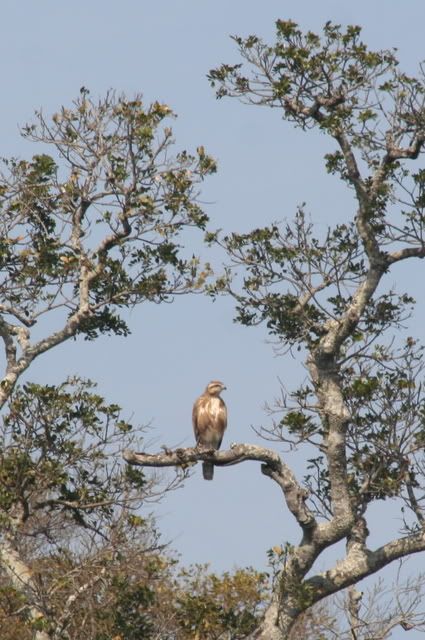 I think this one is a falcon.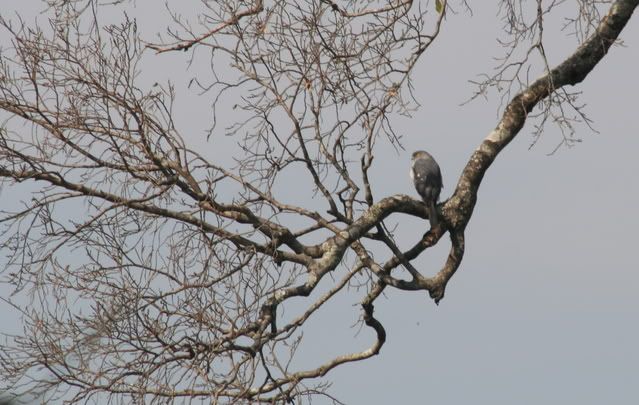 I can't forget what this is, it's a Broadbilled Roller. A funny story went with this one! We had a birdwatching expert on our tour to find and identify all the birds we saw. He was a lovely guy called Ian. One day I was sitting on my patio with Carol, a lady I met on the tour. All the rest of the tour group were beside the pool. Carol and I saw this bird in the tree, I took lots of photos as it hung around for fifteen minutes or more. Just before it flew away our group jumped up from the pool and were running around excitedly. We asked what they'd spotted and they said they think they saw a broadbilled roller. We asked what it looked like and I said it'd been sitting in the tree for ages and showed them all the pics I took of it! Ian asked why we didn't tell him so we said we didn't want to disturb him. He said birdwatchers call people like us 'suppressors' because we surpress information! ROFL! We delighted in our new name, telling everybody that we were suppressors!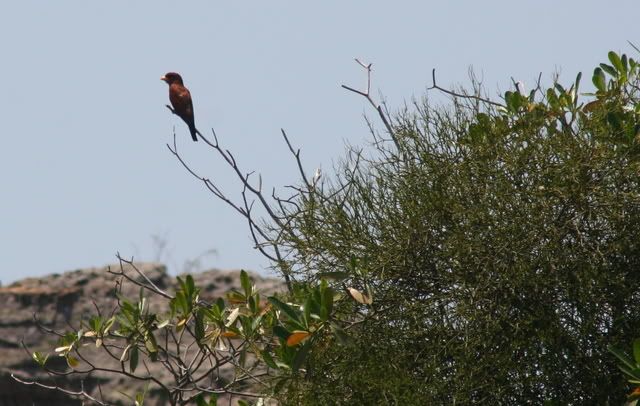 This is a Benson's Rock Thrush, I found him sitting on the wall by the restaurant. They're only found in Madagascar.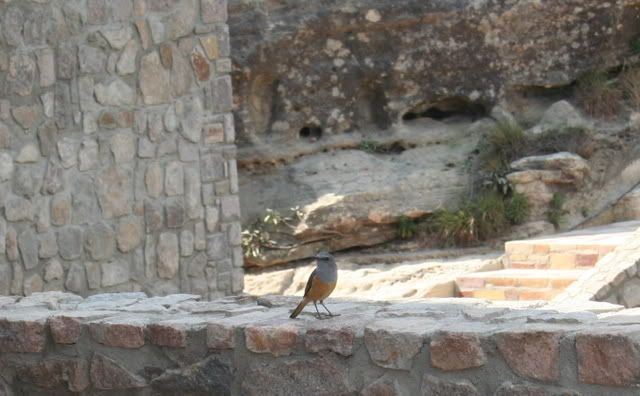 This is a trio of Pied Crows. They're everywhere in Madagascar, they look like very large magpies.


This yellow bird is a Madagascan Wagtail.


I'm not sure if this is some kind of Vanga, it was too far away to see it clearly.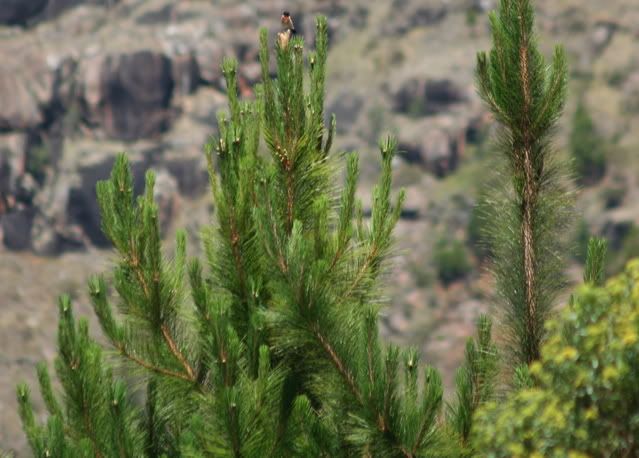 Some kind of heron.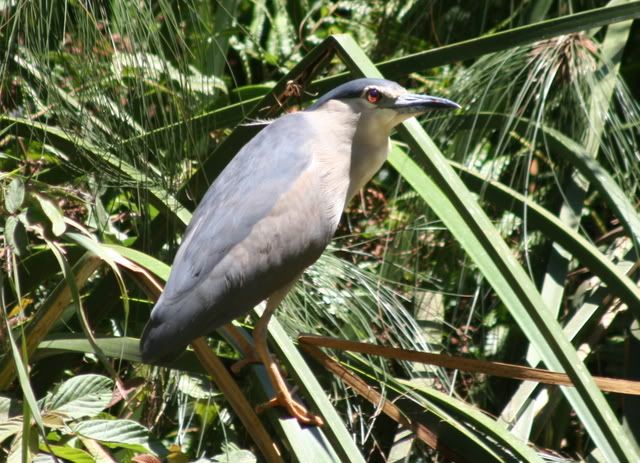 An egret.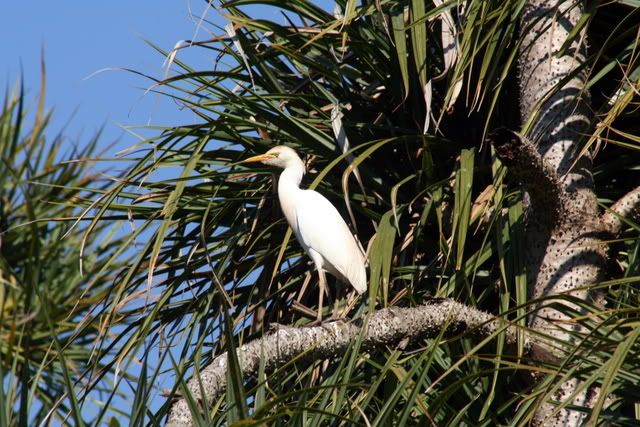 A yellow billed kite. He saw the camera and started circling overhead so I could get a good shot of him!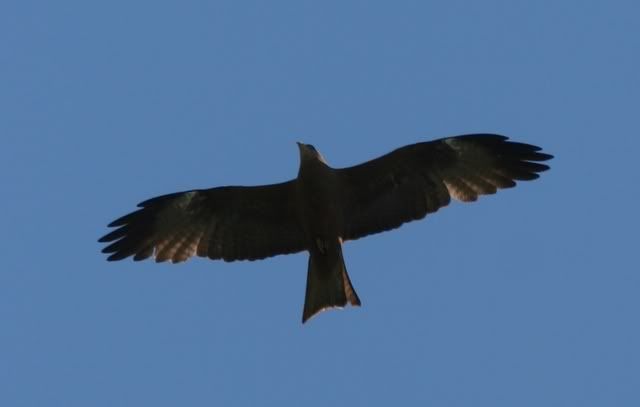 Another kind of heron! Don't ask me what kind.... ask Joan, she'll know!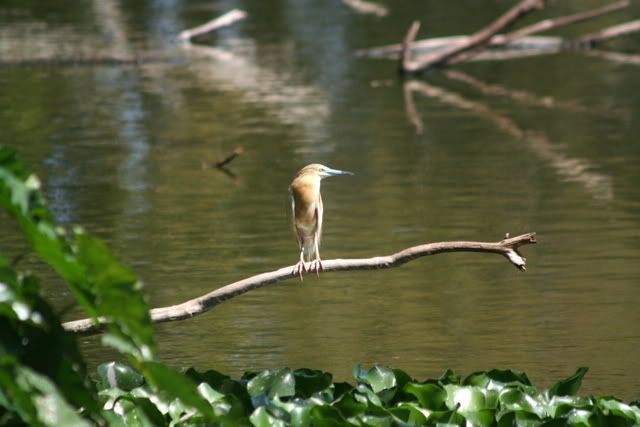 A very beautiful Fish Eagle, I love the glint in his eye!