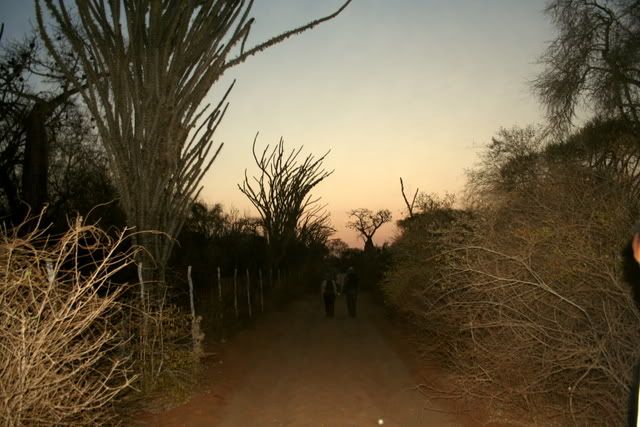 I had a few minutes to spare so thought I'd quickly upload these, well it was a choice between doing the washing up or uploading and the uploading won! Lol!
The photo above is the long sandy path we had to walk down to get to the forest, it was 5am and still dark. It really gave our calf muscles a wake up call walking through the sand!
The next photo is of the octopus trees, these are covered with very hard thorns giving them protection from the animals there ~ who must have been still asleep at that unearthly hour!

This little fella was still asleep when we got there but he did come out of the bushes and pose for a while!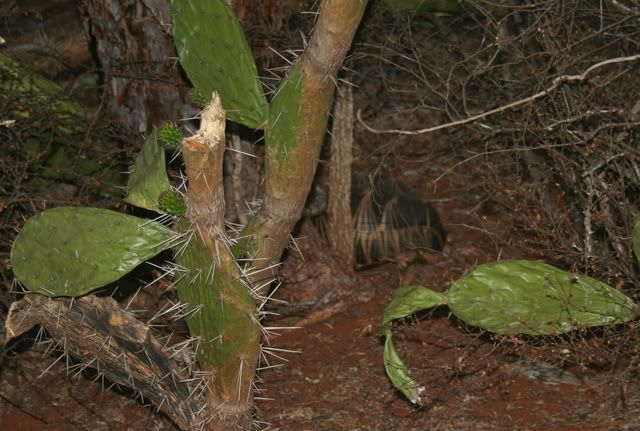 He's a radiated tortoise, one of the species who live on Madagascar. I love tortoises, I always had one as a pet when I was young right up until I left my ex when I was forty.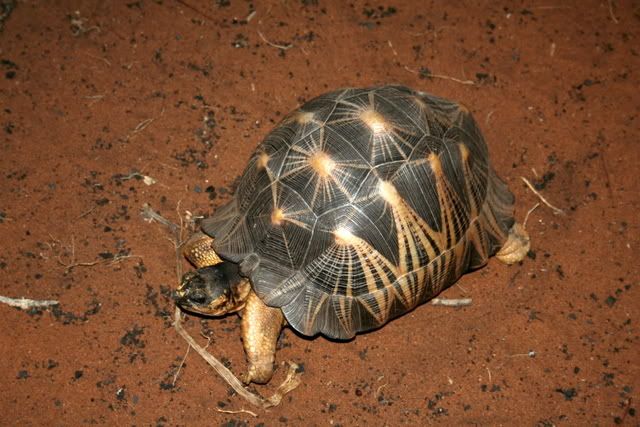 I love the baobab trees, remember the Tree Of Life at Animal Kingdom in Orlando? That was a man made baobab tree with carvings of all the animals on it.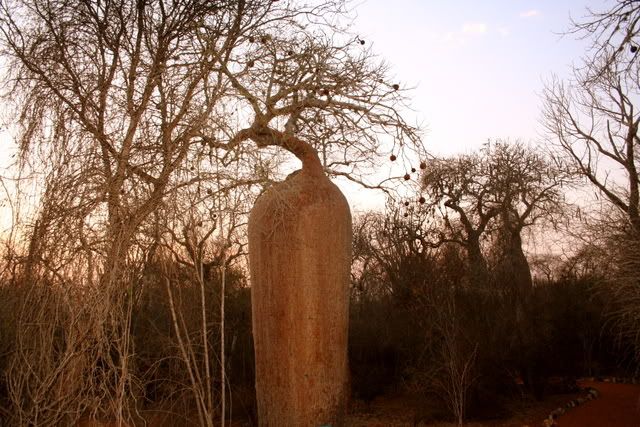 The sun was just coming up by now, seemed like we'd been up for hours!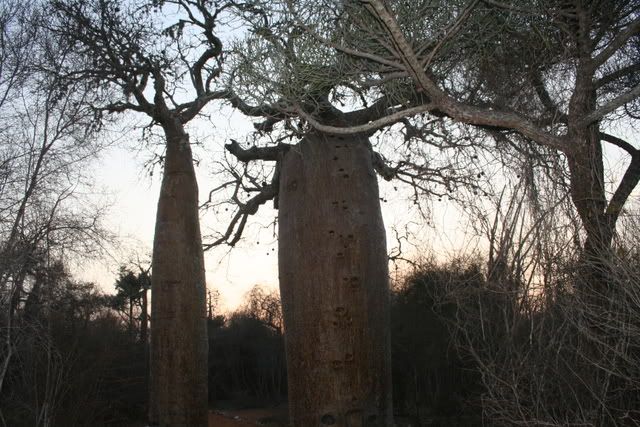 Carol and Rita watching Mohamed demonstrate how to climb the baobab. The locals make these footholds in the tree so they can climb them to collect the fruit. I'd still rather use a ladder!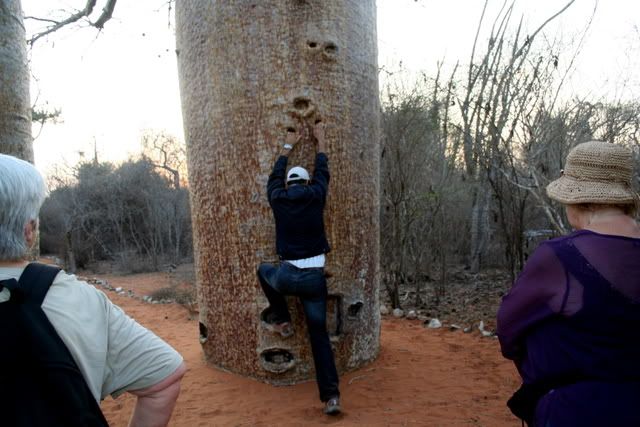 Blue sky and another beautiful hot sunny day, I miss these hot sunny days now I'm back home!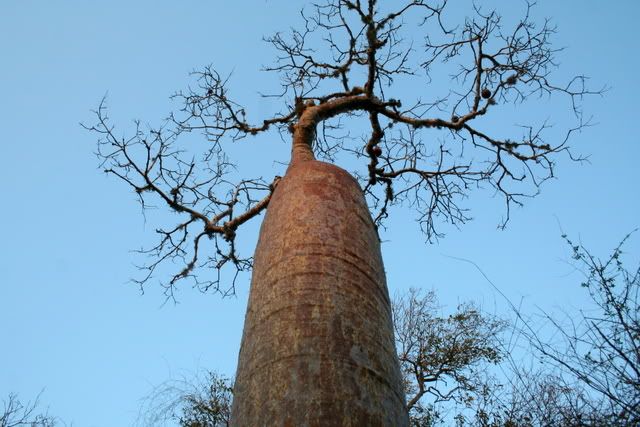 The last one from the forest but I've got a few more to share of Madagascar which I missed out when I was uploading to Photobucket.
I shall say goodbye now, this entry was done in a record 21 minutes! I do like the way it loads photos so quickly, AOL was just so slow with that ~ when they would actually allow you to load them!
Have a good Sunday and stay warm, it's absolutely freezing here but we have a sunny day with a sprinkling of clouds today after the atrocious rain and gales yesterday. See you soon!