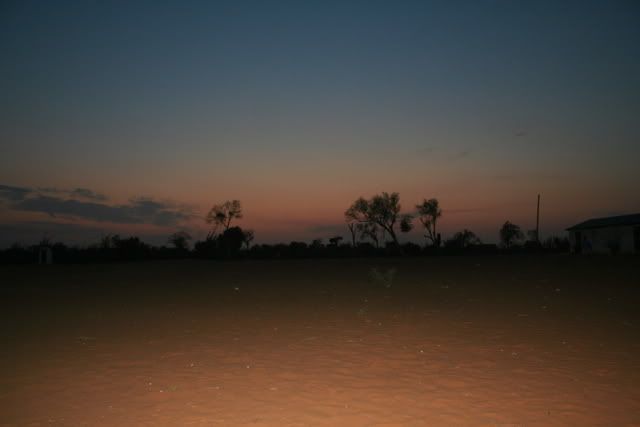 I've finally got a few minutes to spare to quickly add these photos. Madagascar seems like a distant memory now. the winter has really set in here with temperatures down below zero at night and not rising much in the day.

On the day we went to the Spiny Forest we had to get up at 3.30am and leave by 4.30 to get to the forest by daybreak. I almost opted out of it due to the early start but finally decided that I should go as I'd paid so much for the holiday.
This first photo is of tree bark. I'm fascinated by the colours and texture of bark as you may have noticed!

Baobab trees in the forest, these trees can be up to five thousand years old. We saw one aged two thousand years.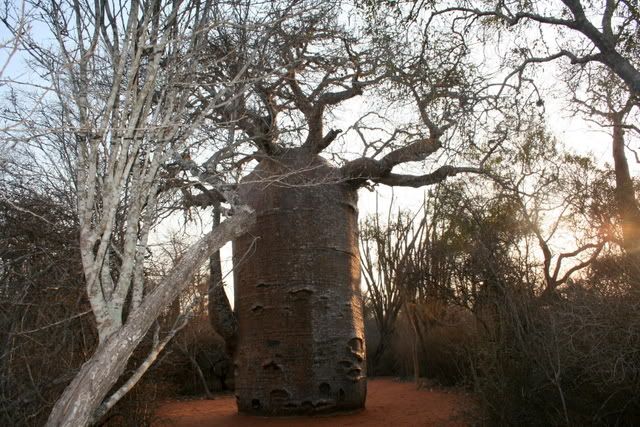 This one had twin trunks.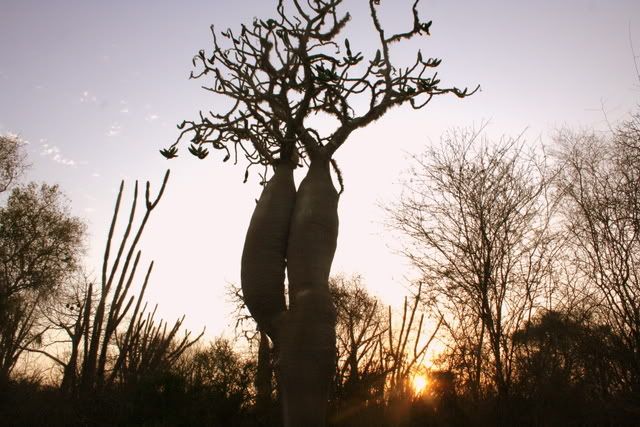 This is the big two thousand year old one that we posed in front of, it was ginormous!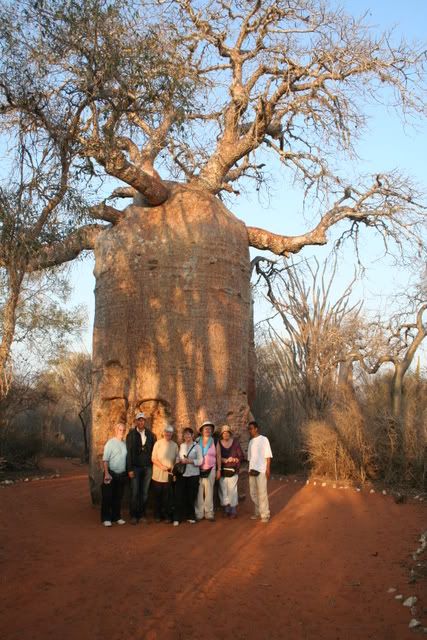 I think this is a weaver birds' nest.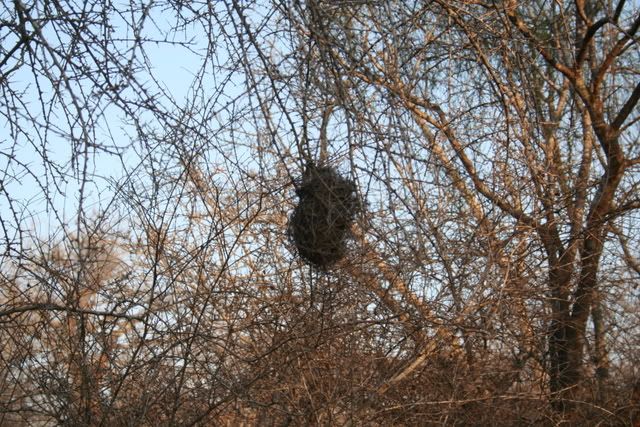 Fruit gowing on the baobab tree. On the right you can see the spiny octopus tree that gives the forest its name.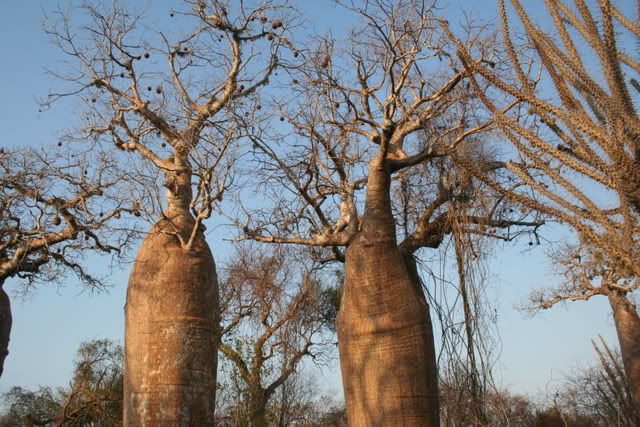 These are called wax camouflaged flatid leaf bugs. It was fascinating to watch them running up and down the tree branch.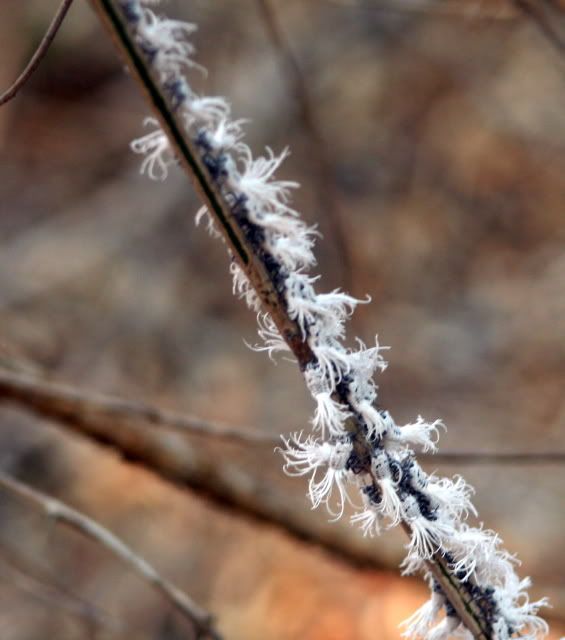 Birds were collecting nesting material, it was spring time when we were there.




A sun birds nest.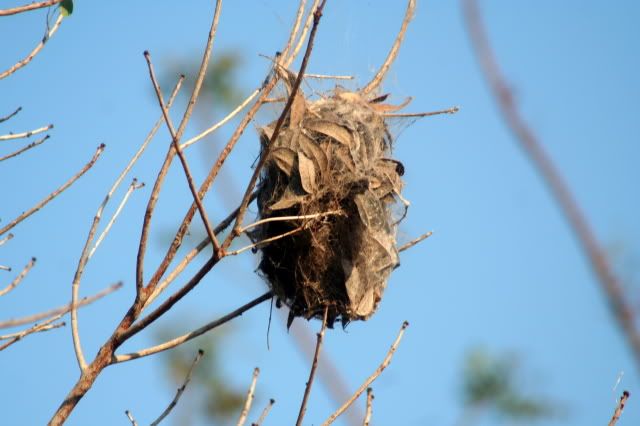 I liked the splashes of red flowers around the forest.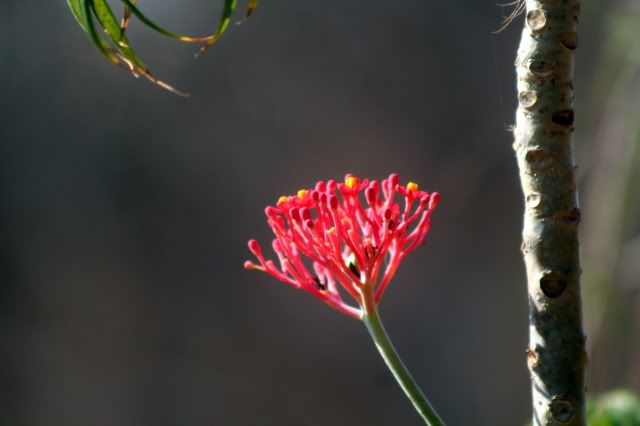 Leaving the forest we passed a village where the occupants were just waking up.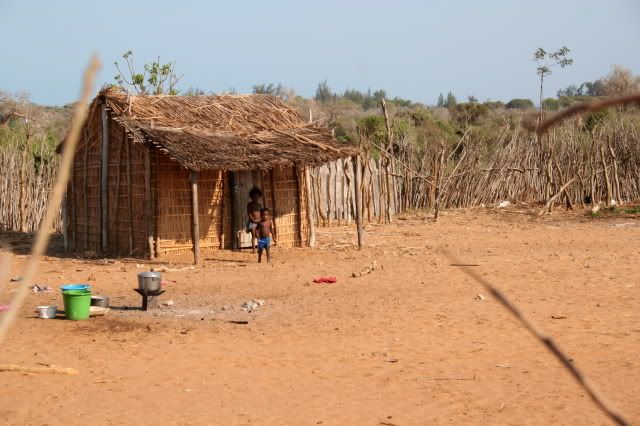 These people were going to the sea to wash their clothes.


This poor half dead chicken upset me. His head was hung almost to the ground, his feathers were all crumpled. I think he was dehydrated, lack of water was one of the problems here, it hadn't rained for almost a year.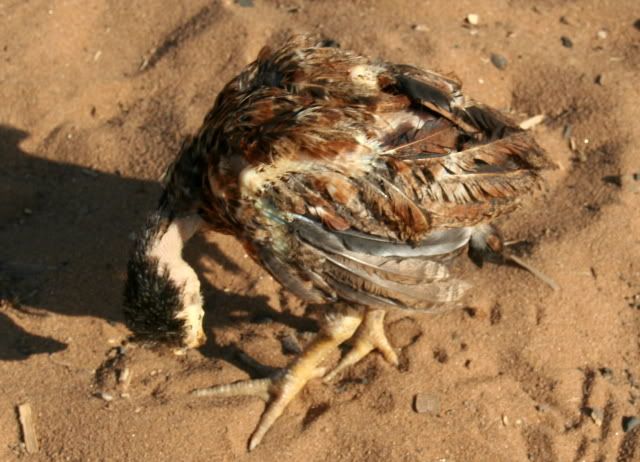 Considering the huts we'd seen, this one was quite respectable looking.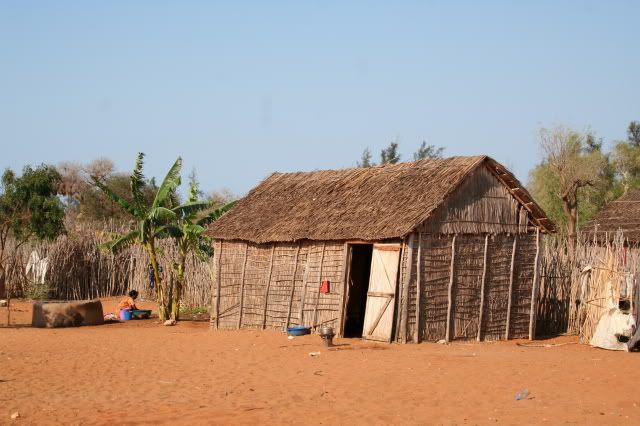 These zebu were waiting to be harnessed up to their oxcart.


The little girl was selling necklaces for less than thirty pence each, around 70 cents. bought two from her, they were made of seeds and beans.



Mohamed and a little boy. The kids seemed to love him wherever we went!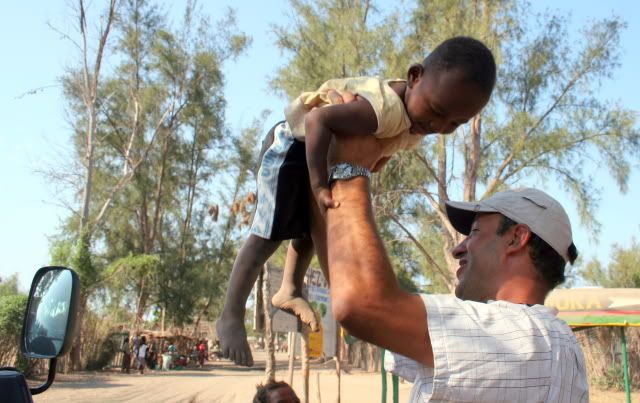 On the way back to the hotel for breakfast.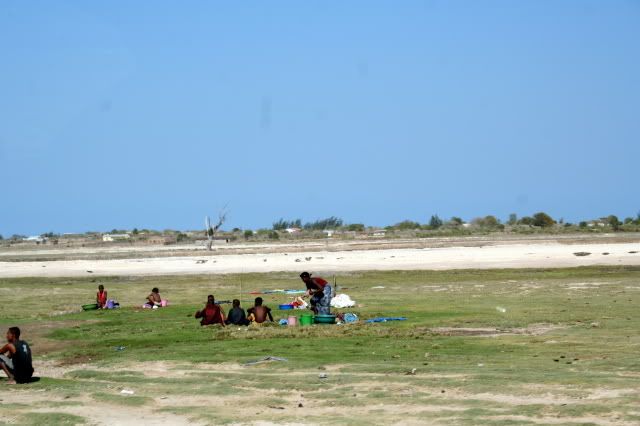 It seemed a very hard way of life for these people but they were so happy and friendly.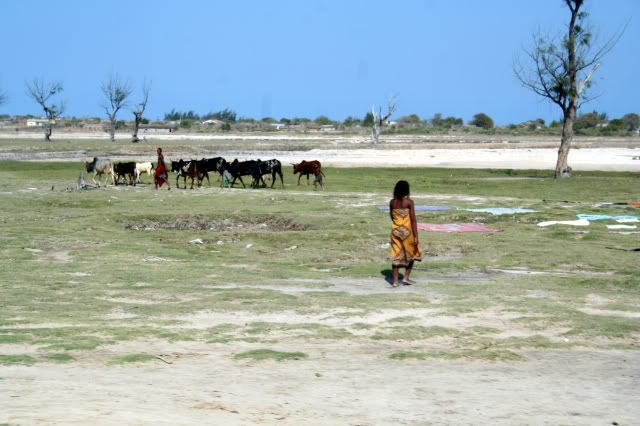 Well, I still have a few more photos of the Spiny Forest to add but I'll leave it for tonight and add more at the weekend. This week has flown by, probably because I worked Sunday then had Tuesay off as it was my birthday. I thought yesterday was Monday until I was told today that we had got to Thursday already! It doesn't take much to confuse me! Lol!
Anyway, have a lovely weekend. I'll try to get round to you all. I fell behind in reading as I worked 75hrs last week. Far too long but we had an emergency at work and I had to be there.
Thanks to
Donna
for the tag tonight.