I can't believe it's been over two weeks since I posted the last entry, time is going so fast just lately. I've been meaning to do this entry since Wednesday evening. I came home early from work that night and haven't been back since. I've got a very painful case of plantar fasciitis and have felt so tired I've fallen asleep every time I sat down! Probably because I've just finished three weeks of nights and my body clock is all over the place!
Anyway, on with the cruise! There are only two more destinations after St Lucia.... Barbados and Miami. Barbados was a washout; it rained so hard it felt like we were back home! We also had two days at sea sailing back to Miami. We were due to arrive in Miami at 8am where we'd be taken straight back to the airport. Our plane didn't take off till 5.30pm so it would have been a day just sitting around then another ten hours sitting on the plane when we flew home. It didn't sound very appealing so we decided to take an excursion offered to the Everglades. I'd been there in '91 but Andy had never been. It proved to be a great day out and a good end to a wonderful trip. Before I post the photos of that and the few I managed to take in Barbados, between the rainstorms, I just have a few more of St Lucia to show you. I loved this island, it was so tropical and jungly!! Is that a word? It is now!! Lol!
The photos below are taken from the ship when we were docked in the harbour, all apart from a couple which I took from the terrace of a plantation house.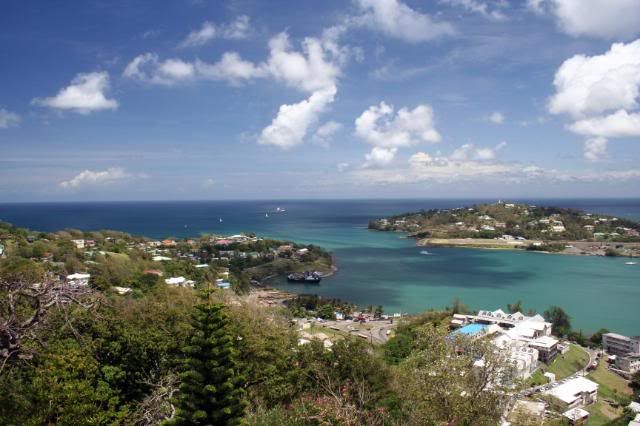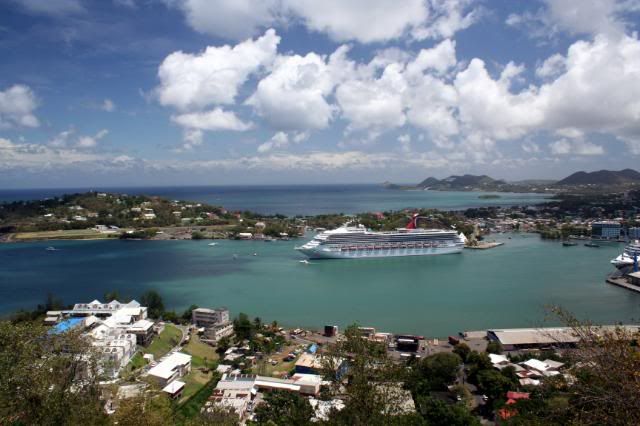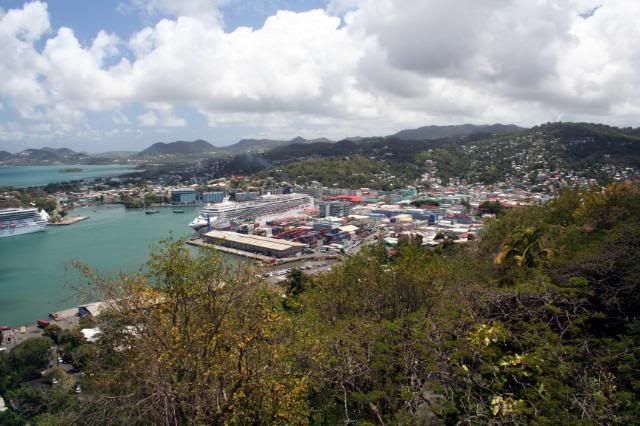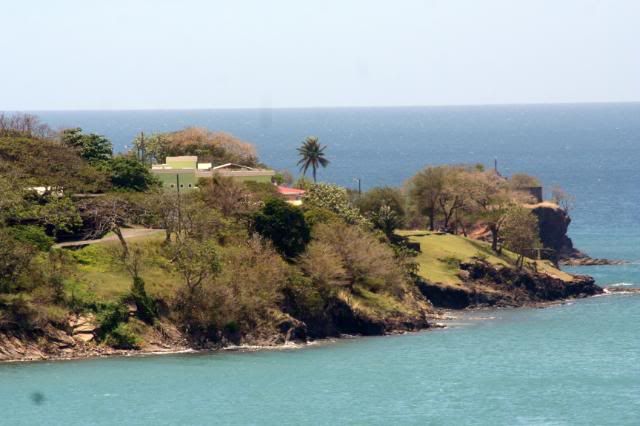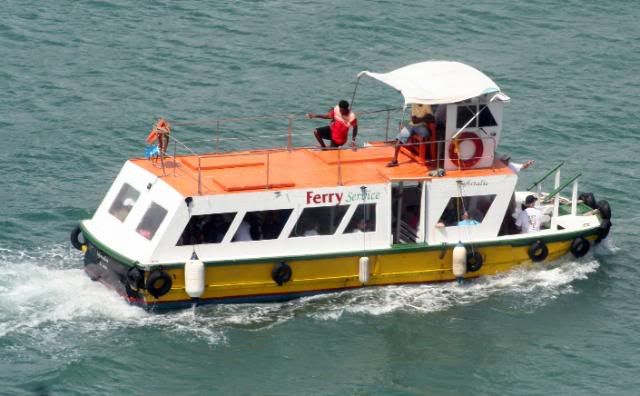 I hope you liked these photos, it's nice for me to see them again too as I post them, so often we just put our photos away and never look at them again don't we?
Thanks to
Donna
for the signature tag tonight.